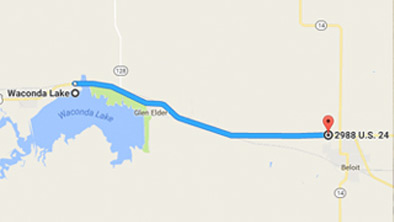 THINGS TO DO IN BELOIT KS- STAY WITH US !
Just a short distance from Waconda Lake, we are the perfect choice in Beloit KS motels to pick on your visit to North Central Kansas!  
Backyard Lodge is a family-owned and operated motel that was built in 1955, but fully renovated in 2016 with updates throughout all of the 31 units. 
There are several attractions in the area, such as Waconda Lake, just 15 miles west on Highway 24, where you can enjoy excellent fishing, hunting and boating. Also consider staying with us when you are in town visiting your student at North Central Technical College or you're in town for the 8-Man All-Star football game!
The Backyard Lodge is a great choice when looking for Beloit KS Motels to stay at during your visit to North Center Kansas.  The Backyard Lodge is the perfect affordable place to stay every time you return to the area. Here are some more great things to do while you're here!
Contact us today to reserve your room for your overnight stay or extended stay to Beloit.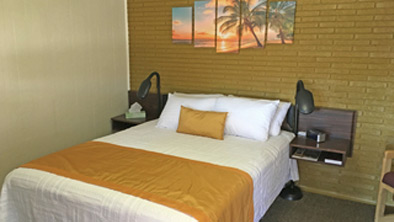 THE MOST AFFORDABLE AMONG BELOIT KS MOTELS
Formerly the Waconda Motel, Backyard Lodge is under new ownership with newly remodeled motel rooms.  The Backyard Lodge is one of the most clean and affordable Beloit KS motels.  At the corner of Highway 24 and Highway 14 in Beloit KS.  A little throwback to a vintage motel, but with a touch of luxury with our clean well-kept rooms!  We have a motel room suited for you!
You can choose from a number of rooms based on your needs.
We offer single queen and king beds, a double queen bed room, and suites that sleep 6!
Some features you will find are:
• Free Wi-Fi
• HD TV
• Great showers (newly renovated)
• Carports
• Mini split heating and air conditioning
• Newly renovated rooms throughout
Consider the Backyard Lodge for the perfect extended stay motel or overnight place to stay in the Beloit KS area!  Our clean, comfortable rooms, are the perfect place to relax and get a good nights sleep.  Choose us when looking for motels in Beloit KS.